Infraestructura de Avaya® Scopia Video Conferencing
Soluciones avanzadas de infraestructura de video que lo atienden ahora y en el futuro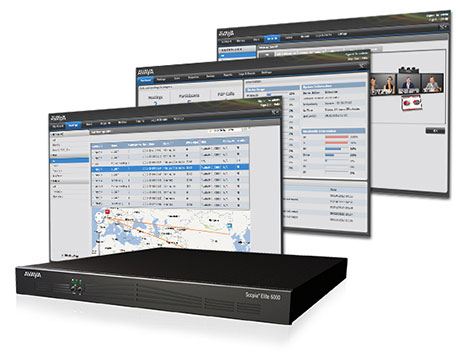 ESTABLEZCA EL FUNDAMENTO PARA UNA VIDEO COLABORACIÓN PODEROSA, ESCALABLE E INTEROPERABLE DE MÚLTIPLE PARTICIPANTE
Avaya Scopia® Video Infrastructure proporciona flexibilidad y rentable a medida que las empresas implementan comunicaciones de video HD y comunicaciones unificadas. Proporcionamos la escalabilidad e interoperabilidad empresarial que usted necesita para aprovechar y proteger las actuales inversiones basadas en estándares de conferencia.
Avaya combina hardware y software para soportar conectividad de comunicaciones multipunto para avanzados dispositivos de sistemas de sala y brindar alta escalabilidad y el procesamiento distribuido para implementaciones de escritorio y móviles.
Los usuarios de Scopia pueden invitar a quien quieran, en cualquier lugar o red a participar en una video llamada. Salas virtuales de conferencia personalizables y siempre disponibles que respalda horarios y conferencias ad-hoc desde sistemas de sala de video conferencia, escritorios y aplicaciones móviles.
1. Densidad y escalabilidad sin igual
Una arquitectura híbrida con poderosos componentes aceleradores de video que entregan una densidad sin igual con soporte para 40 puertos full HD1080p en una solo sistema 1U.
2. Video conferencia e interoperabilidad UC
Conéctese a cualquier sistema de video conferencia basado en estándares y cliente líder en comunicaciones unificadas.
3. Gestión central unificada
Programe, modere, controle, administre y monitoree toda la implementación de video conferencia.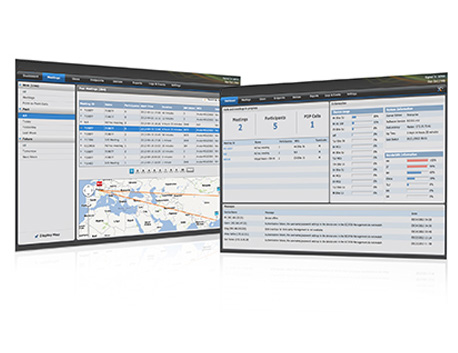 Multipoint Conferencing
Our standards-based multipoint conferencing units (MCUs) deliver high density and unrivaled performance. Firewall traversal enables secure connectivity between enterprise networks and remote sites. We also offer gateways to connect to legacy systems as well as market leading Unified Communications solutions, contributing to current and future investment protection.
Management Software
Avaya Scopia Video Conferencing Infrastructure encapsulates all the tools necessary to manage and control your video network, as well as provide easy access to those inside and outside your organization. Scalability and redundancy is delivered for enterprises and service providers by virtualizing resources in distributed deployments.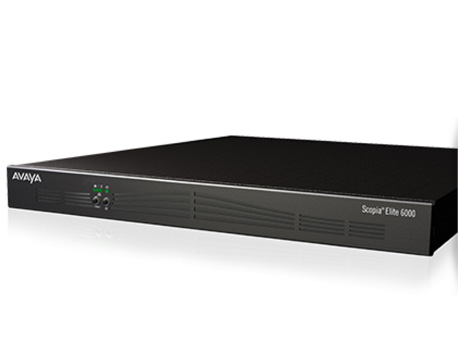 Firewall and NAT Traversal
Avaya Scopia® Firewall Traversal is a complete firewall and NAT traversal solution enabling secure connectivity between enterprise networks and remote sites. Avaya maintains the security and advantages of firewall and NAT over video networks and allows seamless integration with existing video conferencing systems and infrastructure components.
Video Network Monitoring
Avaya's intelligent video network monitoring enables enterprises and service providers to evaluate network readiness before and after voice and video applications are deployed. Avaya also provides continuous network monitoring of media to ensure Quality of Experience for users and to detect potential faults in applications.
SOLUCIONES DE COMUNICACIONES CENTRALES DE AVAYA
AVAYA PROFESSIONAL SERVICES
Avaya le ayuda a invertir en comunicaciones rentables y emplearlas para avanzar en los objetivos empresariales, impulsar la productividad y soportar el crecimiento.
LE AYUDAMOS CON SU COMPRA
Llámenos
+34 902 910 900

Envíenos un correo electrónico ›